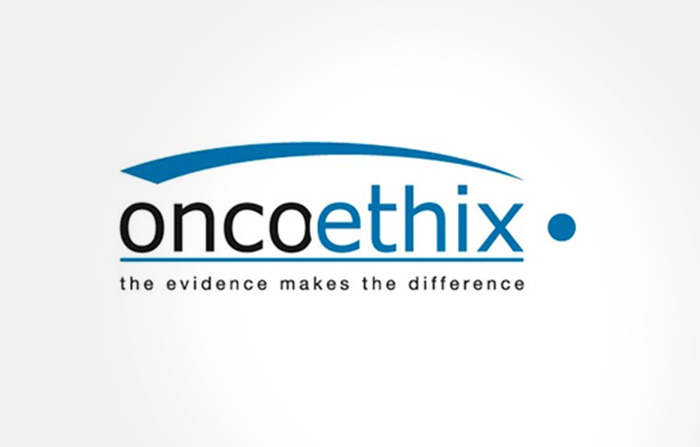 Acquisition Expands Merck's Oncology Portfolio with Novel Oral BET Inhibitor, OTX015 
KENILWORTH, N.J., Dec. 18, 2014 – Merck (NYSE: MRK), known as MSD outside the United States and Canada, announced today that it has acquired, through a subsidiary, OncoEthix, a Swiss-based privately held biotechnology company specializing in oncology drug development. Through the acquisition, Merck has gained an investigational, novel oral BET (bromodomain) inhibitor, OTX015, which is currently in Phase 1b studies for the treatment of hematological malignancies and advanced solid tumors.
"Oncology is a priority area of focus for Merck and the acquisition of OncoEthix supports our strategy to prioritize the development of innovative molecules with the potential to improve the treatment of advanced cancers," said Dr. Roy Baynes, senior vice president, global clinical development, Merck Research Laboratories. "The potential first-in-class oral BET inhibitor, OTX015, has demonstrated early promising activity in hematological cancers and strategically complements our broad immuno-oncology development program."
"We are delighted that OTX015 will now be in the hands of Merck, a company with a successful track record of developing cutting-edge therapies," said Bertrand Damour, chief executive officer, OncoEthix. "The acquisition underlines the promise that OTX015 has shown in the treatment of hematological malignancies, and the potential it has for the treatment of advanced solid tumors. We are confident that our transaction with Merck best positions OTX015 to be developed to its full potential in areas of high unmet medical need."
BET proteins are considered potential therapeutic targets in cancer, as they play a pivotal role in regulating the transcription of key regulators of cancer cell growth and survival, including c-Myc. Interim data from ongoing Phase I clinical studies of OTX015 have- 2 – demonstrated meaningful clinical activity in patients with hematological malignancies. Interim data were recently presented at the American Association of Cancer Research (AACR) Annual Meeting in April 2014. An international, open-label Phase 1 study evaluating OTX015 in five different solid tumors was initiated in November 2014. Financial terms of the acquisition include an upfront payment of up to $110 million to OncoEthix. Additional milestone payments of up to $265 million are contingent upon certain clinical and regulatory events being achieved.
About OncoEthix
Founded in 2009, OncoEthix is a Swiss-based privately held biotechnology company aiming to develop a small portfolio of oncology drug candidates. The Company's lead product, OTX015, is an investigational orally administered synthetic small molecule targeted to BET bromodomain proteins 2/3/4. OTX015 was in-licensed from Mitsubishi Tanabe Pharma Corporation in March 2012 following completion of Phase I clinical studies in healthy volunteers. OncoEthix has raised a total of US$30 million in venture capital to date: investors include Index Ventures, SV Life Sciences, Endeavour Vision and Edmond de Rothschild Investment Partners. For more information please see: www.oncoethix.com.
Merck's Focus on Cancer
Our goal is to translate breakthrough science into biomedical innovations to help people with cancer worldwide. For Merck Oncology, helping people fight cancer is our passion, supporting accessibility to our cancer medicines is our commitment, and pursuing research in immuno-oncology and other areas of breakthrough science is our focus to potentially bring new hope to people with cancer. For more information about our oncology clinical trials, visit www.merck.com/clinicaltrials.com.
About Merck
Today's Merck is a global healthcare leader working to help the world be well. Merck is known as MSD outside the United States and Canada. Through our prescription medicines, vaccines, biologic therapies and animal health products, we work with customers and operate in more than 140 countries to deliver innovative health solutions. We also demonstrate our commitment to increasing access to healthcare through far-reaching policies, programs and partnerships. For more information, visit www.merck.com.