Now is a moment that's ready for transformation in healthcare. The convergence of exponential advances in technology with new capabilities in life sciences, set against the backdrop of the global pandemic, is accelerating innovation and investment in healthcare technologies. At Endeavour Vision, we're supporting commercially ready companies in three key areas:
Diagnostics
Endeavouring to solutions that bring diagnostics closer to people and enhance the way illness is found, treated and even defined. Investing in tools that can help researchers make breakthrough discoveries and solve key healthcare challenges and more.
Examples of companies
SOPHiA Genetics
Rapid Micro Biosystems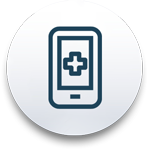 Digital Health
Endeavouring to solutions that bring prediction, precision and automation to healthcare, improving patient outcomes and bringing efficiencies to healthcare systems through intelligence, care model innovation, and more.
Examples of companies
Kenbi
IntelyCare
Lumeon
HealthJoy