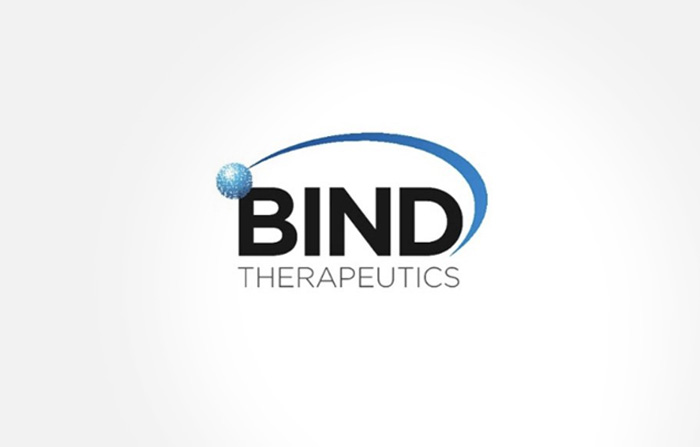 CAMBRIDGE, Mass. (EON: Enhanced Online News) BIND Therapeutics, Inc., a clinical-stage nanomedicine platform company developing targeted and programmable therapeutics called Accurins™, announced today the pricing of its initial public offering of 4,700,000 shares of its common stock at a public offering price of $15.00 per share, before underwriting discounts and commissions. The shares are expected to begin trading on The NASDAQ Global Select Market under the ticker symbol "BIND" on September 20, 2013. In addition, BIND has granted the underwriters a 30-day option to purchase up to an additional 705,000 shares of common stock at the same price to cover over-allotments, if any. The offering is expected to close on September 25, 2013, subject to customary closing conditions.
Credit Suisse (USA) LLC and Cowen and Company, LLC are acting as joint book-running managers for the offering. Stifel Nicolaus & Company, Incorporated and JMP Securities LLC are acting as co-managers. A registration statement relating to these securities has been filed with, and declared effective by, the U.S. Securities and Exchange Commission on September 19, 2013. The offering is being made only by means of a written prospectus forming part of the effective registration statement. Copies of the prospectus relating to and describing the terms of the offering can be obtained by eligible investors from their Credit Suisse or Cowen and Company sales representative, or from the Credit Suisse Prospectus Department, One Madison Avenue, New York, NY 10010, Telephone: 800-221-1037, Email: and from Cowen and Company, LLC c/o Broadridge Financial Services, Attention: Prospectus Department, 1155 Long Island Avenue, Edgewood, NY 11717, Telephone: 631-274-2806, Fax: 631-254-7140.
This press release shall not constitute an offer to sell or a solicitation of an offer to buy these securities, nor shall there be any sale of these securities in any state or jurisdiction in which such offer, solicitation or sale would be unlawful prior to registration or qualification under the securities laws of any such state or jurisdiction.
About BIND Therapeutics
BIND Therapeutics is a clinical-stage nanomedicine platform company developing Accurins, its novel targeted therapeutics. BIND intends to leverage its medicinal nanoengineering platform to develop a pipeline of Accurins, initially in oncology, as well as Accurins in collaboration with biopharmaceutical companies. BIND's lead drug candidate, BIND-014, is an Accurin that targets PSMA and contains docetaxel, a clinically-validated and widely used cancer chemotherapy drug. BIND-014 is currently in Phase 2 clinical trials for non-small cell lung cancer and metastatic castrate resistant prostate cancer.