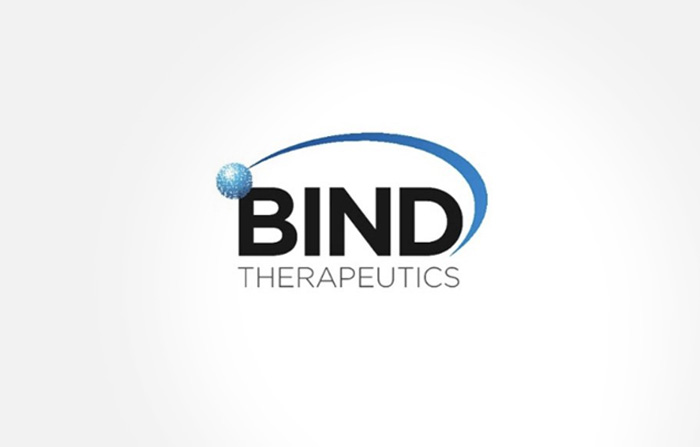 By Chris Reidy | GLOBE STAFF JUNE 19, 2014 – Bind Therapeutics Inc., a Cambridge-based nanomedicine company that is developing programmable drugs to certain types of cancer, said Thursday it has entered into a research agreement with Swiss drug giant Roche to discover novel treatment of diseases in therapeutic areas outside of oncology.
Financial terms of the collaboration are not being disclosed.
Bind Therapeutics is developing Accurins. In simple terms, Accurins are a precise delivery platform designed to target specific cells or tissues and concentrate a drug payload at the site of disease while minimizing adverse effects on healthy tissues.
The plan of the collaboration is to combine Bind's Accurin nanomedicine delivery technology with Roche drug payloads, the company said in a press release.
"The addition of Roche, a global leader and innovator, to our family of collaborators underscores Bind's unique, leading position in the field of nanomedicine." Bind chief executive Scott Minick said in a statement. "By combining Bind's Medicinal Nanoengineering platform with Roche's deep expertise in disease areas with high unmet medical need, this agreement further validates the wide-ranging potential for our technology and facilitates extending our platform into new therapeutic areas."
Bind Therapeutics has similar agreements with such large drug companies as Amgen Inc., Pfizer Inc., and AstraZeneca AB to develop Accurins based on therapeutic payloads from their product pipelines.
Meanwhile, Bind Therapeutics is also working on a drug candidate that is being tested as a potential treatment for non-small cell lung cancer and metastatic castrate-resistant prostate cancer.
Bind's platform originated from the nanotechnology research at the Massachusetts Institute of Technology and Brigham and Women's Hospital/Harvard Medical School by the company's scientific founders and directors Dr. Robert Langer and Dr. Omid Farokhzad.
Bind was one of many local life sciences companies to go public last year. Others include Enanta Pharmaceuticals Inc. and Tetraphase Pharmaceuticals Inc. of Watertown and Cambridge-based Foundation Medicine Inc., Therapeutics, Epizyme Inc., Bluebird Bio Inc., Agios Pharmaceuticals Inc., and Acceleron Pharma Inc.